AIPP Reflections begins ANZAC Day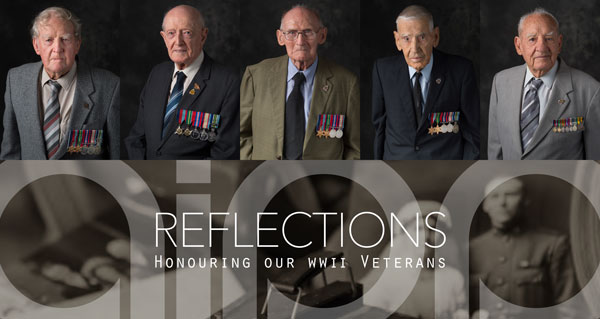 Reflections - Honouring our WWII Veterans is one of the most ambitious and time important photographic projects undertaken in Australia. With the generous support of AIPP Accredited Photographers and membership, supported by the RSL and Australian War Memorial "Reflections" aims to photograph the remaining Veterans of WWII to create a significant archive for the nation that reflects a sensitive portrayal of their elderly state and provide a cognisant comparison to the wartime images of young active men and women.
Veterans will receive a commemorative print in an embossed presentation folder to honour their participation and the images archived with the Australian War Memorial in Canberra.
"we will remember them" is a commitment for all Australians to keep, if you want to honour that commitment and demonstrate your support sign up today, they did 75 years ago for a different cause and it is our time to show them how much we respect what they did.